An apostille refers to a stamp or sticker that's usually attached to a UK document to show that the signatures attached to the document are genuine.
This makes a document issued by a UK public official usable in another country under the Hague Convention.
For privacy reasons YouTube needs your permission to be loaded. For more details, please see our
Privacy Policy
.
I Accept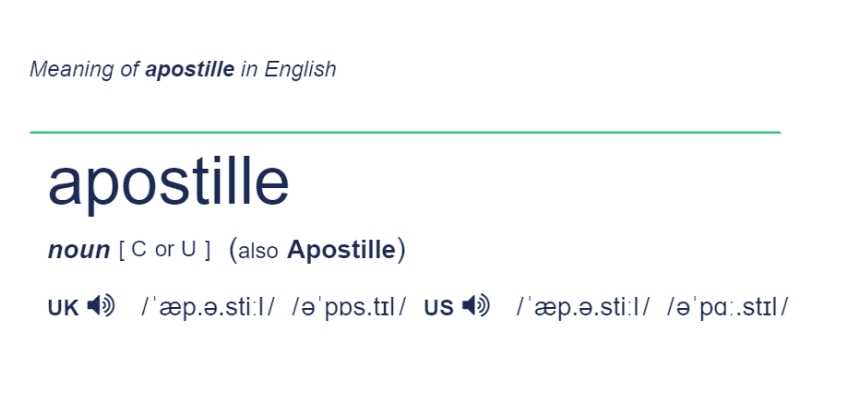 What does an apostille mean?
When answering 'what does apostille mean,' we have to go to France.
Apostille is a French term that means marginal annotation. It refers to a means by which foreign public documents are legalised, making them suitable and trustworthy enough for use in a new country that is part of the Convention.
Different terms and meanings for an apostille
There are different terms and meanings for an apostille. This is because different member countries and organisations refer to the process of acquiring an apostille using different terms.
Additionally, most people from other countries refer to it according to the physical representation they are familiar with. The many terms are purely based on what people associate the apostille certificate with.
For some, it's where they get it, how it appears, and the form it comes in.
Here are some of these terms:
What does an apostille look like?
An apostille is a certificate attached to your public document after legalisation.
It is a 15-centimetre square piece of paper with a seal.
The stamp is the government crest embossed onto the certificate.
The apostille issued must contain the seal and signature from the UK Foreign Commonwealth Development Office (FCDO). This is the only body authorised to issue apostilles.