Some job roles in the UK will require a criminal records check. This is also known as a DBS check or Disclosure and Barring Service check.
The process of getting a criminal record check in the UK
The first step toward receiving your DBS certificate will be to fill out the online form depending on the kind of check you need. [1]
Next, you will receive a form from your employer or a different but 'responsible organisation' for further information.
This is an organisation already registered with the Disclosure and Barring Service – DBS to process criminal checks.
Here's a list of the documents required for different criminal record checks [2]
Check for a basic DBS check
Check for a standard or an enhanced DBS check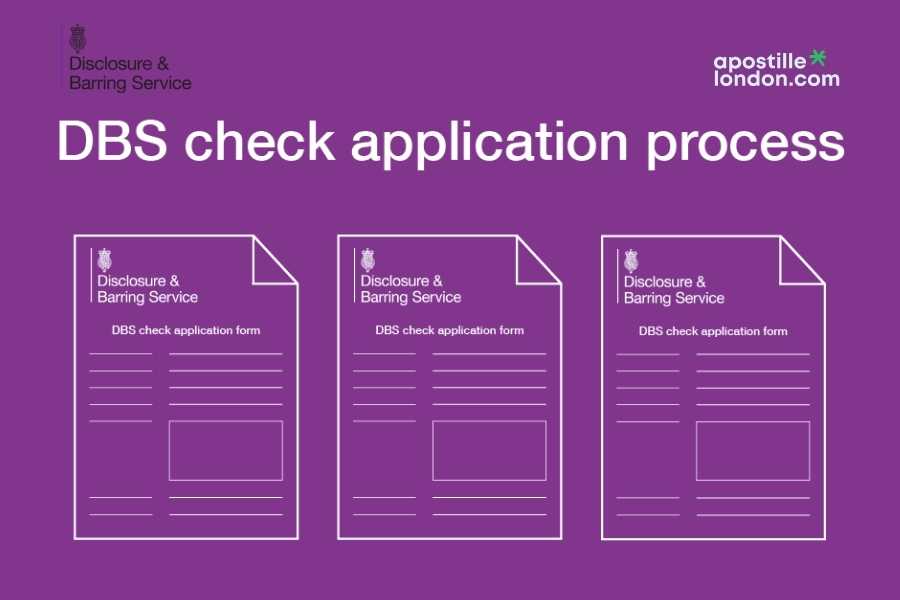 How long does a criminal record check take?
A basic criminal record check will take approximately 14 days, while an enhanced check can take up to eight weeks.
You can also track your application online. [3]
The length can be longer or shorter than what is stipulated depending on:
The kind of check you need

Whether you have provided the right documents for the check or not.

Whether the police will need to become involved with the check
Receiving the DBS certificate
Your DBS certificate has specific security features that you can use to prove that it is genuine, which include:
A 'crown seal' watermark is repeated down the page on the right side and is visible when held up to the light and on the surface.

A background design with the word 'disclosure' appears to be in a wave-like pattern across both sides of the document. The colour of the pattern should alternate between green and blue on the reverse.

The ink and paper change colour whenever it's wet.
When the check is completed
The criminal record check will show your convictions until the date you receive the check. You can, however, be able to always have your DBS check up-to-date by joining the service. [4]
In case of a lost DBS certificate
If you have lost or misplaced your DBS certificate, your employer will have to start the process all over again, so they can get a replacement.
Do you have a question about your criminal record check?
If you have a problem with your criminal record check, you can always contact the DBS helpline directly. You could also send them an email with your name, telephone number, address and your DBS reference number. [5]
Transgender applications
For transgender applications, please contact the DBS sensitive applications team via email. [6]
If you are transgender and do not wish to reveal any details of your previous identity to your employer, the DBS sensitive team can handle it on your behalf.
Related article: Apostille for gender recognition certificates
What information is available on your free criminal record check in the UK?
The criminal record check will reveal varying categories of criminal record history information about you. [7]
Cautions, penalties, infractions, and expunged convictions will not be shown. There are, however, some specific convictions that are permanent and will remain on your record forever.
These include violent, sexual and serious crimes. These crimes remain permanently on your record to safeguard vulnerable adults and children from harm.
The DBS criminal check also reveals other crimes that were committed overseas. Some of these crimes are never removed from the record, such as terror offences, sexual, child abduction and murder. [7]
Types of criminal record checks
DBS checks are divided into three different categories:
Why are there three criminal record checks?
There are three criminal records checks by the DBS because each one addresses a specific need.
These three categories meet a variety of purposes. However, the Rehabilitation of Offenders Act of 1974 prohibits employers from discriminating against prospective employees because of his/her criminal record. [8]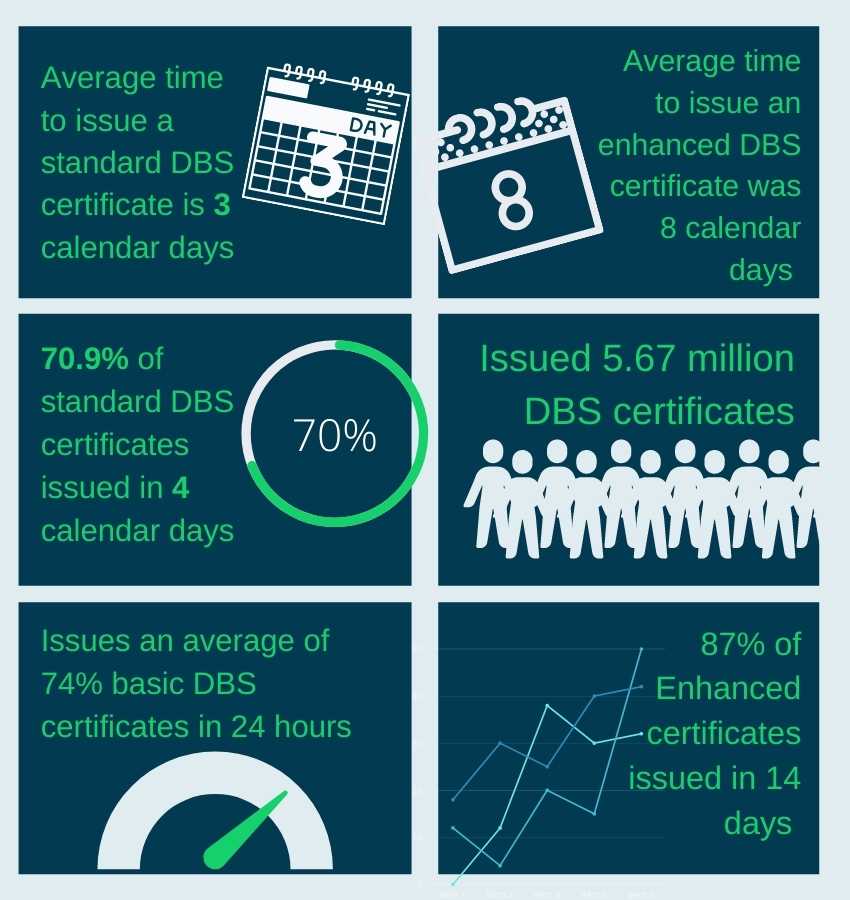 Checks of international criminal histories
In case you are working with a foreign citizen and would wish to discover their international conviction record, you can do so through the ACRO.
ACRO refers to a national police unit with the sole responsibility of exchanging criminal information between the UK and other countries. [9]
The details they provide on people who have been convicted of crimes abroad can be utilised to help solve crimes, keep the public safe, and apprehend those who cross international boundaries to commit new crimes.
Convictions from other countries are checked as one of the four basic exchange processes:
Requests from the United Kingdom for conviction information kept abroad ("requests out").

Requests from abroad for conviction information maintained in the United Kingdom ('requests in').

Notifications are sent abroad regarding foreign citizens convicted in the United Kingdom ("notifications out").

Notifications were received regarding British people condemned abroad ('notifications in').
ACRO can exchange conviction data with nations outside the EU in addition to handling the UK's Criminal Records Information System (UK-CRIS). [10]
Penalties and fines excluded from criminal record checks
A DBS check of criminal history does not include:
A fixed penalty

Traffic violations

Monetary penalties for failure to get, e.g. a T.V. licence.
Types of criminal record information
Criminal record information available on a DBS check includes the following:
What are the criminal record check ID guidelines?
The following ID documents are required when applying for a Basic DBS check:
One identifying document, such as a driver's licence or passport.

One document proving your residence, such as a utility bill, bank or credit card statement, or driver's licence (as long as it shows your current address and it has not been used as the ID document).
ID guidelines for both enhanced and standard criminal record checks
The identification document requirements for both Standard and Enhanced DBS checks are established by the Disclosure and Barring Service.
The following are the standard as well as enhanced disclosure ID criteria:
One paper belonging to Group 1 (2).

Two more papers from one of the two categories below, including one which has to be an address verification for the applicant.
If documentation from Group 1 is not available, the applicant must submit the following:
Minimum of one document in Group 2a. (2)

Two more items in Group 2a / 2b. (2)
Employers may do basic, standard, or enhanced DBS Criminal background checks online.
Apostille for a criminal record check
If you wish to use your DBS certificate outside the UK, the foreign authority may require you to provide a UK apostille certificate of your criminal record check.
The most common documents that can be apostilled include:
ACPO / NPCC

Basic & Enhanced Disclosures

Police Letters
In certain cases, such as with ACRO, the issuing body signs the report; in others, including the DBS, the report is unsigned, which means you will need a solicitor certification before it can be apostilled.
DBS disclosures of all kinds must be signed by a UK notary public or solicitor before they can be apostilled. [12]
Related articles you might be interested in.
Related articles you might be interested in.